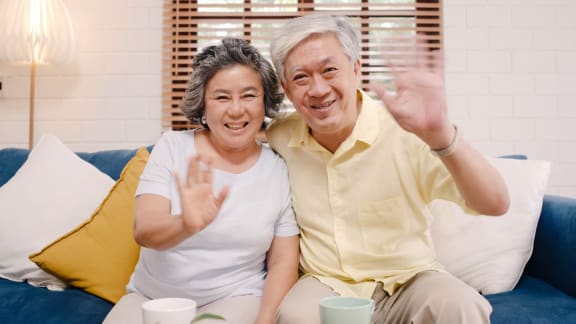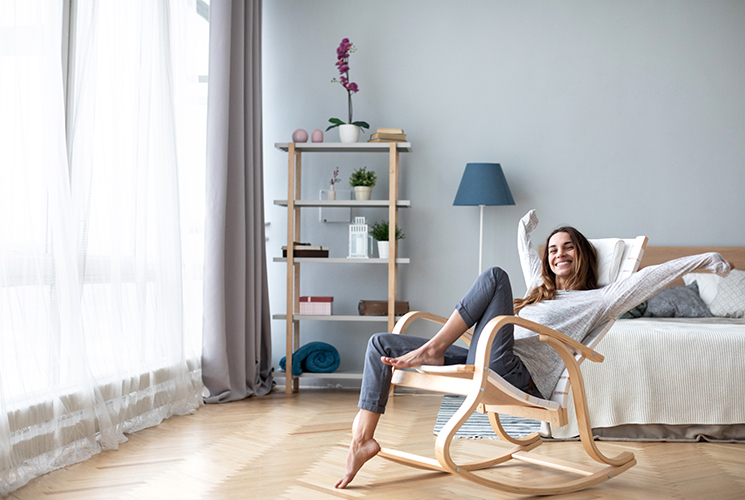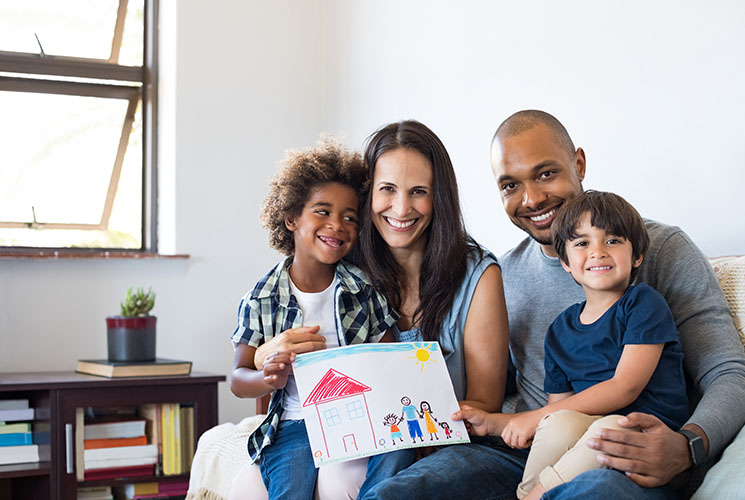 Beautifully managed and well-kept 55+ and older community in Springfield. Close to all types of shopping and restaurants! Well manicured lawns and a beautiful clubhouse for it's residents. There are lots of outdoor activities for the residents also! Management and maintenance have really taken pride in this community and it shows!
RESIDENT
SANTIAGO ESTATES, OR
I've lived in the park for almost 7 years now, and we've had 3-4 different companies and managers over the years. It's amazing to finally have a manager (Jill) that makes sure repairs to the park are thorough, not just a bandage on a landmine! And it's awesome having a company backing her up, because all the previous owners would never put major repairs for the community into their "budget". Now thanks to Jill and her bosses things are becoming much improved! Jill and Chuck are a great team, too. They tag team all the different needs of the park and tenants.
RESIDENT
ALPINE VISTA VILLAGE, CO
I just recently moved in. The park itself is close to Fred Meyer, shopping centers and a variety of other stores and even a movie theater in walking distance! This is what made the park appealing. What made it more amazing is what great things residents said about the park. "An AMAZING improvement on management!" Is one that stuck in my head. Due to the fact that I have had horrible experiences with management in my past I decided to give them a call. Let me tell you this, I have no shame in admitting I was begging for the opportunity to live here at Clairmont! The answers to ALL my questions were answered with such politeness and professionalism I knew then I needed this place to be my home.. one more thing "CCC" in bike or walking distance with other 5 star restaurants in between!! Great as a student!
RESIDENT
CLAIRMONT MOBILE HOME PARK, OR
Very impressed with the professionalism of the office staff. I'm confident that we will see great things come to Woodhaven.
We are staying at Brookhollow RV Park for our 2nd time. This visit will be for several months, while we build our house. We chose to stay here because of its convenient location and because of all of the nearby shops and restaurants. Also, the park itself is very nice. It is well maintained. It is right next to a wonderful walking trail. There are spectacular mountain views throughout the park.
RESIDENT
BROOKHOLLOW RV PARK, WA
Love the place and it is managed very well. It is always clean and safe place to live. Any issues or concerns is handled very professionally by the manager. Bottom line it is a nice place to live.
RESIDENT
GARDEN TERRACE, CA
Beautiful family park! This park is huge with lots of beautiful, well kept homes and spaces. Lots of guest parking and friendly, professional manager and maintenance manager. I'd recommend this community to anyone looking for a quiet, wonderful community!!!
RESIDENT
COLUMBUS GREENS, OR
This is a great place to live with wonderful neighbors. I have lived here for 6 years and feel very safe knowing someone would be there for me if needed. We help one another in a variety ways. There are a lot of greenbelts unlike some of the "concrete jungles" you see at other Mobile Home Parks. I'm a retired Realtor and had 11 transactions in this park last year. The rent is a little high so the homes are much more reasonably priced; you pay for what you get. The pool is heated year around, the clubhouse is huge and used for many social events. There's chair exercises and water aerobics that just started. There are many activities to get involved in or you can certainly choose not to participate. Everyone is welcome at Sundance Mobile Park.
Beautiful park with new homes and still more coming in! The clubhouse is absolutely beautiful with lots for the residents to do! Management is suburb and the maintenance guy is hardworking with an eye for detail! I'd recommend this park to anyone looking for a beautiful, quiet park to reside in!
RESIDENT
MONTA LOMA ESTATES, OR
We had reservations at another RV park and they couldn't fit our 37 foot rv in their sites so we left. I called Brookhollow RV Park and they got us right in. The sites were very clean and spacious. We were able to meet a lot of different RV'ers and the staff was very friendly. Thank you, everyone at Brookhollow RV Park for all your help. Yes, I will be telling everyone about this park. Thank you again.
RESIDENT
BROOKHOLLOW RV PARK, WA
We have been staying at Waterford Apartments for over 1 year now. The location is beautifully located across the street from Silver Lake. The community is peaceful and provide wonderful amenities. The Manager and other office staff have made our stay even more comfortable. They are all very accommodating, supportive, empathetic, and friendly. If you are looking for a place to stay that is well-worth the cost, I suggest Waterford Apartments in Silver Lake.
MICHAEL, RESIDENT
WATERFORD APARTMENTS, WA
My fianc and mines first home together was at Lyndy. Were wrapping up our lease in a couple months and if it werent for us moving out of state, wed definitely be renewing our lease! Life threw major obstacles at us the latter part of our time at Lyndy and Lyndy's staff were more than accommodating the entire time. They are so kind and made the building truly feel like home. They know residents and their pets by name and are always available to help. The units are so gorgeous, maintenance requests were always completed within 48 hours (depending on urgency), and monthly community updates kept us in the loop of neighborhood happenings. So lucky to have called Lyndy our first home.
NEILA, RESIDENT
LYNDY APARTMENTS, MN
Thank you all so much for taking care of us for the past two years. From the day we moved here, Silver Bay felt like home. Thank you for all of the newsletters, maintenance calls and also for answering all of my questions! It has been very special.
MIKKAEL, RESIDENT
SILVER BAY APARTMENTS, ID
Thank you for giving me a new home, swiftly approving my application and being willing to wait for money and paperwork. Thank you for also bringing an expertise and atmosphere of respect, joy and caring to your job. You are amazing!
THERESA, RESIDENT
CANTERBURY APARTMENTS, WA
The staff definitely made an impact on my 5 stars. No matter what concern I had, it was taken care of and acknowledged right away. No matter how big or small the concern was they were always so helpful. The maintenance guys always did a great job! Out of the all the apartments I have ever lived at this staff definitely made coming home to WA so much easier. Thank you to the whole team at Hangar 128. You guys are all awesome!
TONI-LYN, RESIDENT
HANGAR 128 APARTMENTS, WA
I just wanted to send a quick note and say thank YOU (office, front desk and cleaning staff) for all that you do to keep the Bolero community safe during these uncertain times. I see and hear the cleaning staff working hard to keep the place safe for us all. I love the proactive communications from the leasing office. Thank you for truly making Bolero flats a home for us all. When things get back to normal I will stop by to say hi in person (while maintaining a 6 feet distance of course).
THANIA, RESIDENT
BOLERO FLATS APARTMENTS, MN
They have the best Maintence crew by far. The head guy always goes above and beyond to make sure things are done correctly. All the guys are respectful and hardworking, I know that anytime I have a problem with something they will come and get it fixed in a timely matter and with a good attitude.
MACKENZIE, RESIDENT
TOWNFAIR APARTMENTS, OR
Absolutely love the area and the staff at this complex. Toni was amazing in helping us with our move-in as well as addressing any concerns we have. She also goes the extra mile to post community events as well as job fair type events as she finds them incase anyone is looking. The maintenance staff has been very prompt with keeping the grounds in order and constantly work on making the place better. Everyone is friendly and care about your experience. I feel like I can depend on this team to get things done and provide great service to everyone.
TYLER, RESIDENT
PARKSIDE APARTMENTS, OR
I never leave reviews but this place is the exception, I really liked it here and Im sad that Im moving. The people here are awesome and everyone is really friendly, the only complaint that me or my girlfriend have is that the parking is pretty narrow but other than that its an amazing place to live. They also have a pretty sweet hot tub and pool setup.
JENTRY, RESIDENT
SILVER BAY APARTMENTS, ID
I absolutely enjoyed my stay there. The apartment was clean and the surrounding area felt safe. Everyone was quiet and the office staff was very friendly. They also took extremely good care of my packages. The pay is reasonable and I never once had an issue with them.
RIE, RESIDENT
OAK HILL APARTMENTS, OR