OUR STORY
Founded over 20 years ago, Investment Property Group is a private real estate investment and management company based in Park City, Utah with offices in California, Minnesota, and Oregon. Today, we own and operate Manufactured Home, Multifamily and RV communities throughout the United States and are constantly expanding our portfolio through strategic acquisitions. We add value through the renovation, repositioning, and superior management of communities nationwide. We pride ourselves on providing the highest level of professionalism and care for our communities by following our mission and core values.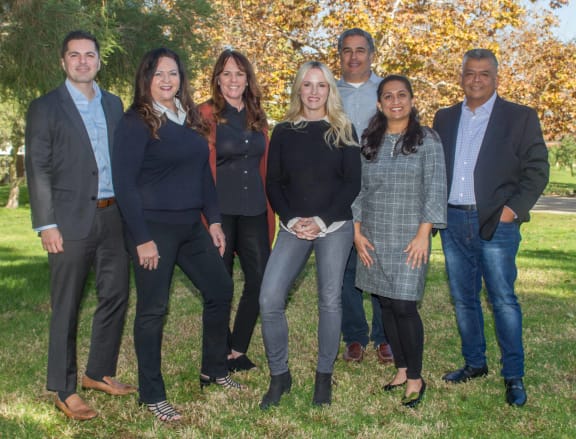 OUR MISSION
To significantly raise the standards of residential property management, one interaction at a time. Our team members strive to provide an excellent customer experience for every prospect, resident, vendor and client. To create long-term value by acquiring, renovating and managing real estate in an environment where our team thrives as we create communities our residents can always be proud to call home. We continue to expand our organization to meet the growing needs of our communities across the country.
OUR CORE VALUES
INTEGRITY
We are honest and operate with transparency. We celebrate achievements and admit our failures. We do the right thing even when no one is watching.
PERSISTENCY
We work with urgency and take action to resolve problems quickly knowing that we will frequently encounter obstacles that we will need to overcome. Nothing can stop us.
FUN
We create and promote a positive and fun environment while we work.
We build each other up every chance we get.
CONTINUOUS CHANGE
We promote a culture of innovation and improvement both personally and professionally. No two years will ever look alike as we embrace the need to continuously improve, innovate and evolve.
OWNERSHIP
We push ourselves to be our best, to always be accountable and manage the business as if it were our own. Every employee has the power to make our company better.
TEAM WORK
We stay united, across many miles, to meet the needs of our residents and help one another no matter what.
CUSTOMER SERVICE
We provide excellent service to our residents and prioritize their needs to ensure our residents can be proud to call our communities home.
DIVERSITY
We nurture, promote, encourage and celebrate diversity and inclusion.
PARTNERS & PHILATHROPY
At Investment Property Group, we strive to become a greater part of the communities that we serve. Giving back in meaningful ways is a core value that we are extremely passionate about. We have partnered with several charities that are near and dear to our hearts, including: Miracle for Kids, a non-profit organization that provides support to families through fundraising and donations of food, clothing and shelter. During the holidays, we especially love supporting this charity by raising toys for children and families in need. Second Harvest Food Bank, a hunger relief organization in Orange County, California that is creating a future without hunger through food drives, donations, grants and volunteer programs in their network of 200 food banks. IPG has participated in countless food drives and contests to benefit this incredible local organization. And Orange County Rescue Mission, who provide services for the homeless. Our team competes to see who can donate the most clothing annually.